Contests
Welcome to the Contest Section!
Current Contests:
Vote for Me, Entry for You Contest
1. Vote for Jilly bo Billy
2. Enter to win $100 gc

3. Repeat Daily
Sign Up for Daily Reminder Emails for one click voting!

A million THANK YOUs! The chance at the 30k in cash and business services would be AMAZING!
Archive Winners:
Jilly bo Billy has been nominated for The MOMpreneur Award of Excellence! I would LOVE LOVE LOVE to win, as the prize is $30,000 in cash and prizes to grow your business. Please help me be a finalist by voting for Jilly bo Billy! You can enter once a day, per email address until Jan. 31, 2013.
As a thank you for your support, I'm givng away a $500 gift certificate! Our biggest giveaway to date! Each time you vote for me, you can enter in the contest.
Thank You! Thank You! Thank You!
Enter for $500 Jilly bo Billy Gift Certificate below:
Jilly bo Billy's Storefront Grand Opening Giveaway!
Because all you online fans have helped me grow to the point I get to open a storefront, I've added a Giveaway just for you!
Enter via Rafflecopter below. Open to Canada/USA mailing addresses. Over 18 years of age.
Here are the awesome prizes!
$75 gift certificate from Jilly bo Billy
Camilla Coat size 6 from Oilily (Value $220)
Wool Cashmere Sweater Size 6-12m from Maplerose (Value $36)
$40 Gift Certificate from Bumblebee Toys
Handmade Mitts from Dear Pony (Value $34)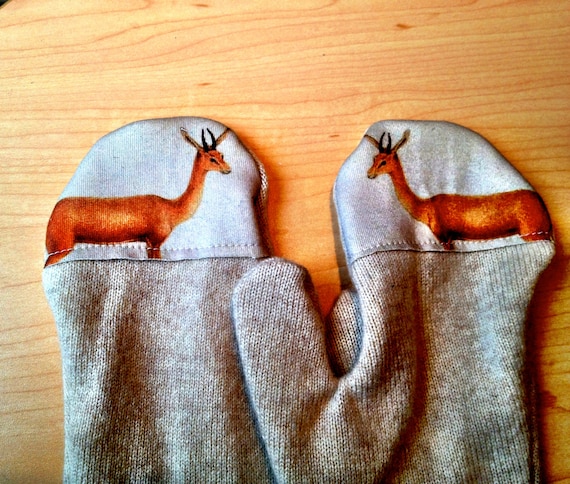 Undated weekly grid pad, and a menu planner from Glow Baby (Value $32)
Amber Teething Necklace or Bracelet from From the Stash ($10-17 Value)
$30 Gift Certificate from Bundles and Buzz
$30 Gift Certificate from Flipsize Canada (Site launches Dec 2012)
Click link to enter:
Bumblebee Toys and Friends' Back To School Giveaway!
Bumblebee Toys has joined together with five other awesome BC based eco-friendly businesses, to offer one lucky person this amazing prize pack valued at over $200!
How do I enter?
Entering is a cinch! Scroll down to the bottom of the page and you'll see the easy peasy entry form where you can enter up to 12 times (that's 12 chances to win, some entries are worth more than one point) with just a few clicks.
The mandatory entry (subscribing to the newsletter) once completed, will unlock all the othter entries once completed.
What do I win?
We have an amazing prize pack from rockstar sponsors like ECOlunchbox, and six different fabulous mom-run BC businesses. See the prizes below, and click on the images to be taken to the products themselves, where you can read more about them.
From Bumblebee Toys:
An ECOlunchbox 3-in-1 Stainless Steel Bento
An ECOlunchbag + 3 napkins
A SnackTAXI Reusable Sandwich Bag


From Jilly bo Billy:
A $50 gift certificate to use toward any adorable outfit on their site
A 2-tier Stainless Steel Tiffin
A "Today I Ate a Rainbow" kit
From Emily Press
Eco-friendly Reusable Labels
From Little JOTS
A Little JOTS book and refill package
Copy-Kids Eat Fruits & Vegetables + a $25 Whole Foods gift card


Important note: The winners entries will be *verified*, so please be honest!
After the contest is over, please show your support by keeping these FB pages in your newsfeed.

Contest is open to Canada and US only.
Closes Aug. 22nd 2012
Good luck!
WIN YOUR PURCHASE!
I am having a Win Your Purchase Contest on www.newdaynewdeals.com! (or a $25 gift certificate if you don't order)

To celebrate the Oilily Sale, one person will win their Oilily order for FREE! (will be reimbursed). Contest closes June 20, midnight.

5 ways to enter (all entries are tallied on NDND's blog):
(1) Like NewDayNewDeals.com on Facebook
(2) Like Jilly Bo Billy on Facebook
(3) Pin your favorite Oilily item from the sale and post link in comments.
(4) Post your favorite item or what you bought onto the NewDayNewDeals.com Facebook page.
(5) Place an Oilily order at Jilly Bo Billy.
Congrats Sarah Holloway!
Friends of Jilly bo Billy Video!
I've been wanting to do this one FOREVER:) Friends of Jilly Bo Billy Video! Send me a short, 3-10 second clip of your child wearing something from Jilly bo Billy and I'll make a collective video! One person will win a $50 gift certificate!


If you don't have video, I'll take a pictures too. You can enter one video or picture per child. Each entry will get one name in the draw. I can edit the video so don't worry about getting it perfect or the sound (I just can't rotate). Email: contact@jillybobilly.com Subject: Friends of Jiilly bo Billy. April 30 deadline.
Congrats Sarah Blevins!
Sign Up to Win!
Want to win a $50 gift certificate to Jilly bo Billy? All you have to do is subscribe to our newsletter! All ready signed up, then you are already entered!
Subscribe button is at the bottom of the home page (www.jillybobilly.com) or you can do so here (https://www.facebook.com/jillybobilly?sk=app_100265896690345)
Winner will be picked via random number generator March 1, 2012!
Congrats Robyn R.
Back To School Facebook Party!
Friday Auguat 26, 2-3pm PST on Jilly bo Billy Facebook Page
Pre-Enter for The Grand Prize Pack now!
Grand Prize Pack:
Any Fall 2011 Pre-Order or In-stock item from Runway Room
$25 Gift Certificate from Bella Luna Toys
Your choice of headband from Chickapee Creations
Black and Green Umbrella from Cheeky Umbrella
$25 gift certificate from Loves Me Not
Art supplies for the Grand Prize and $40 Gift Certificate for the Party from Bumblebee Toys
Black + Plum Lunchpots from Raspberry Kids
Sandwich wrap fro Grand prize and Smart Cookie lunch sack for FB party from Lavish & Lime
Colorful Sticky Labels Gift Certificate from Mabel's Labels
Cici Art Factory fabric wall art stickers from True Cuddles
I-Spy Bag from Pixiekids Toys
Babylegs Pack: one pair of leg warmers, one 2-pack of coordinating socks and one pair of footless tights from Baby's Best Designs
$25 Gift Certificate to Amazon from Mother of A Deal
Organized Family School Year Calender from Glow Baby
There will be a Grand Prize Pack for one lucky winner and come Party Time these fabulous sponsors will be giving away another one for more ways to win!
You can get ahead start and show your support to all the sponsors by "liking" their Facebook Pages.
See you Aug 26!
Contest open to all but winners outside of US/Canada will need to arrange their own shipping.

Congrats! Courtney Wilson!
June 27th we turn 1! Can you believe it? Time flies! So we better have a contest to celebrate!
$100 gift certificate from Jilly bo Billy Boutique AND any Pre-Order item from Runway Room!!
Fill out the Birthday Bash Form at:
Comment on Birthday Bash Contest post:
And cross your fingers!
You may enter as many ways as you'd like but only one enter per option.
Contest open worldwide.
Contest closes June 27 at noon PST.
Not good for cash value.
If you've already pre-ordered something, so may use that as your free item (and get a return on your deposit).
"Easter Tea for Two" Facebook Party!
Jilly bo Billy Boutique and Bumblebee Toys have a doozy of a contest for you this time around! We will be having an "Easter Tea for Two" Facebook Party consisting of two parts. First there is the Grand Prize Pre-Entry going on Jilly bo Billy's and Bumblebee Toys' Facebook Page then we will cap it all of at a huge Facebook Party April 8 on Bumblebee Toys' Facebook Page.
Grand Prize Pre-Entry:
Go to Jilly bo Billy's and Bumblebee Toys' Facebook Page fill in the form to be entered into the Grand Prize draw! Two places to enter gives you two entries!
Grand Prizes include everything you need for the perfect Easter Tea Party:
Make sure you "Share" this contest with your friends and family as the person who refers the most people will win an additional prize! (There is a spot in the entry form to post your referral's name).
The Main Event: "Easter Tea for Two" Facebook Party!
When: April 8th 2011 from 12:30pm - 2:30pm PST
Where: Bumblebee Toys Facebook Page
How it works:
You will go to Bumblebee Toy's Facebook page on April 8th at 12:30pm PST, and we will begin posting frequent posts. You can refresh your page as much as you like (every few seconds) and each time you refresh your page, there will be lots of new postings and activity. Feel free to join in the chatter!


Every few minutes we will be posting a giveaway with instructions on how to enter, ie "liking a sponsors page, posting a photo, leaving a comment, etc. There will be approximately 12 giveaways during our party, with a LARGE GRAND PRIZE at the end of the party, worth over $1100 in products.

There will also be a "promote your own business" window of time, with a special giveaway just for those who do so! Yoyomama is generously donating a $150 ad for whoever wins!

Here is the list of prizes available during the party:
Eco-Kids - All natural egg dyeing kits ($17)
As well as another chance to enter the Grand Prize!
There will also be a Facebook Party "Event" to RSVP to. If you RSVP to our party, you will be entered to win an ADDITIONAL prize on top of all the prizes we're giving away during the party!
Note: The contest will be open to all Canadian and American shipping addresses (International entries will need to arrange there own shipping from Canada or the US). Must be 18 to win. Grand Prize winner will get prizes shipped in different shipments.
Feeling Lucky? You could win your purchase! Use code "Lucky" to receive 17% off your order and be entered into getting your order for FREE!! Valid March 17 only!
$50 Jilly bo Billy Gift Certificate through Maple Leaf Mommy. Contest ended Jan 31
Congrats Celia fro winning the Natural Baby Goods Giveaway!
Congrats Pam for winning the Glipse giveaway!
It's time for a "Suggest Jilly bo Billy to your Friends Contest"!!! There are 2 chances to win.
Its pretty easy, suggest my Facebook page to your friends, get them to post there who sent them. The one with the most referrals gets a $50 gift certificate AND I'll draw from the whole list (referrals and new fans) for another $50 gift certific ate!! Cause don't you always wish you could win if you are a new fan, I do!
Thanks to everyone who participated in my Suggest a Friend Contest! It was a close one! Jennifer Kerns wins for the most Suggestees and Cindy Brown wins the Participants draw. Both win $50 gift certificates! Congrats!!
The Funky Monkey is also hosting a giveaway this month. Enter to win any Punkin or Decaf Plush item. Offer ends Octover 10, 2010 and is open to US residents only.
Congrats Keyomi Kothari! She choose the beautiful Decaf Plush Zinnia Print Dress.
Canadian Natural Mama is hosting our latest contest. Check it out for your chance to win a Punkin item of your choice! This Giveaway ends on October 7th at 9pm.
Congrats Doreen Riopel! Your the lucky winner!
Have you checked out West Coast Mama?
West Coast Mama is your one-stop product review and give-away site for Canadians. Combining a love of natural and organic products, with a tight budget is West Coast Mama's specialty. Every product and store we review is family friendly. You can trust us to give you the straight information, if we don't believe in something, we don't blog about it.
We focus on providing moms and dads with the information they want before heading to the store and making those big (and not so big) purchases. Want to know what the best new baby toys are? Are you planning your first birthday party and need some inexpensive ideas? Or wanting to add to your cloth diaper stash with some free fluff? Go no further, because we can help with all this and more!
Get entering for your chance to win $100 Gift Certificate from Jilly bo Billy! Enter Here
Congrats Lark Mackenzie! You won!
Winner of Ryder's Coloring contest is 4 year old Victoria Rogozinski of Coquitlam, BC!!
Congrats on your $50 Gift Certificate from Jilly bo Billy. Thanks for everyone who sent in pictures. It made Ryder's day going to the mailbox.
This is Ryder! He's very excited for Victoria!
Wanna find out who won the Grand Opening Contest? Scroll down to find out....
Grand Opening Contest
Jilly bo Billy Boutique is excited to offer you this fabulous Prize Pack to celebrate our Grand Opening!
Guess What? We teamed up with the fabulous Bumblebee Toys for our Grand Opening Contest and Party! That means more prizes, more ways to enter, and more fun! Prize pack is worth over $800 and growing!!
$200 Gift Certificate - Jilly bo Billy Boutique
That's us, designer baby and kid clothing and suff...Psst! And its discount!
$100 Gift Certificate - Bumblebee Toys
Canadian Toys that are gentle on our planet, natural, handcrafted, European Toys and Waldorf Toys to encourage imagination, creativity and learning through play.
$50 Gift Certificate - Rocky Mountain Kid
Clothing for kids inspired by mountain culture, featuring jackets, shoes, hats, swimsuits, sunglasses, yoga wear and body care products.
Navy Butterfly Eco Dress ...and..

Love Organic Tee (size 6-12m) - Punkin
Punkin is smart independent fashion for babies & kids, made with xo. The heart & soul of punkin is creating looks that express the strength and spirit of children. ~Style~Strength~Spirit~
Deer Applique Top (size 4) - Decaf Plush
decaf plush is a line of colorful & modern appliqued floor cushions, pillows, dog beds and baby clothing. Available in bright hues of ultra-soft velveteen, denim, and cotton, each decaf plush product is adorned with an original illustration, crafted in felt and machine appliqued.
Special Prize for You - Nomads Hemp Wear
Nomads Hempwear designs and creates original eco-friendly clothing using sustainable fabrics such as hemp, soy, and organic cotton in British Columbia's Slocan Valley.
Downloadable Personized CD - Name Your Tune
Name Your Tune, provider of personalized music for kids. The child's name is written into the songs!
Prize - Little Ruler
Little Ruler offers skateboard-branded clothing for babies and kids. We hold exclusive licensing agreements for the leading skate brands such as Independent, Santa Cruz, Creature, Nor Cal, Thrasher, and more. We also carry a variety of skate shoes from DC, Vans, Etnies, etc.
Chocolate Spice Blanket - Lavish Lamb
Crib bedding sets and blankets in sophisticated graphic prints.
Soy Crayon Rocks - Crayon Rocks
Simply the best coloring tool for children!
Playsilk - Sarah's Silks
Our playsilks, dress-ups, canopies, and playthings are natural fiber toys that stimulate a child's imagination, and capture the magical soul that lives in young children.
Bead Kit Set - Bumblebee Toys

You have 4 ways to enter at Jilly bo Billy, and 5 more ways to enter at Bumblebee Toys! Each way counts as 1 ballot, so try them all!
1 - Like Jilly Bo Billy on Facebook
2 - Follow Jilly bo Billy on Twitter
3 - Subscribe to Jilly bo Billy's Newsletter (subscribe button on bottom of home page)
4 - Attend Jilly bo Billy and Bumblebee Toys Grand Opening Party August 14 (Nelson, BC)
If you already have joined, you are automatically entered!
Draw will take place at the Grand Opening Party August 14, so get entering!
The Big Day!!!
Saturday was a fun-filled and festive day. With beautiful weather, the Frog Peak Café was the perfect venue.It featured a big grassy yard with wonderful little shady patches underneath scattered trees, and plenty of room for all the fun.
Jilly bo Billy Boutique's booth showcased a sampling of the cutest clothes around. From local designer, Punkin, to American brand, Misha Lulu, all the way to the Netherlands with Room Seven. Jilly bo Billy carries designer baby and kid clothes, discounted.
Bumblebee Toys displayed their wide array of natural, educational, and fun toys for all ages. Hand-carved castles made of Walnut, beading kits, and beautiful Play Silks. Hard to find, quality toys now available in Canada!
The day started out with the much awaited Jilly bo Billy Fashion Show. 11 kids, 21 outfits (and a few adult helpers) later we had the diva, the sprinter, and the hider come down the runway. Lynn Dragone was next with her lovely interactive theatre performance. Kids sang, danced, and played to her storyline.
Balloon animals, face painting, colouring, tattoos, and the fun kept coming.
The phenomenal Safire Jones was there in her whimsical costuming, entertaining adults and children alike with her Cirque de Soleil style workshops. All the kids geared up for balance beam, hoola hoop, poi, and diablo stick fun. We had a great show watching the kids (and some adults) perfect their moves.
Many door prizes were given away; Gift certificates galore, a wonderful 3-hour parent support package from local Nelson business Nest Parent Support, a fantastic spa package from Shalimar Health Spa, a yummy gift basket from Pixie Candy, a generous bag of home baked goodies from Vanilla Bean Bakery, 4 tickets to the Capitol Theatre Kids Series generously donated by Neil Harrower, and lastly, and what the kids were all most excited for was a beautiful, huge wooden pirate ship valued at $200 donated by Bumblebee Toys!
And a Grand Opening Contest isn't complete without a 'guess how many jelly-beans are in the jar' contest also! Children were found oogling and drooling over the stuffed jelly bean jar.
The door prize winners were announced throughout the party: Jeff Bruin, Isabelle Houde, Tobias Nadeau, Jen Bruin, Addis Atkinson, Anna Bundschuh, Tyler Toews, Hannah Malenfant, Semegn Atkinson, Larson Proctor, Megan Little, Melissa Owen, and Nina Garcia! Congratulations everyone!
Now what we've all been waiting for. Who's going to win the Grand Prize Package of over $350 in gift certificates and tons more prizes? We took two entries per mode of entry to be semi-finalists in the live draw. Out of close to 1000 entries, the lucky winner is…Miriam Bixby!!!!! Yeah!
Congratulations, Miriam and THANK YOU to everyone who came out and made it a fantastic family event! People are already asking when the next one will be.